Event Calendar
Financial Fitness Webinar: Protecting Your Credit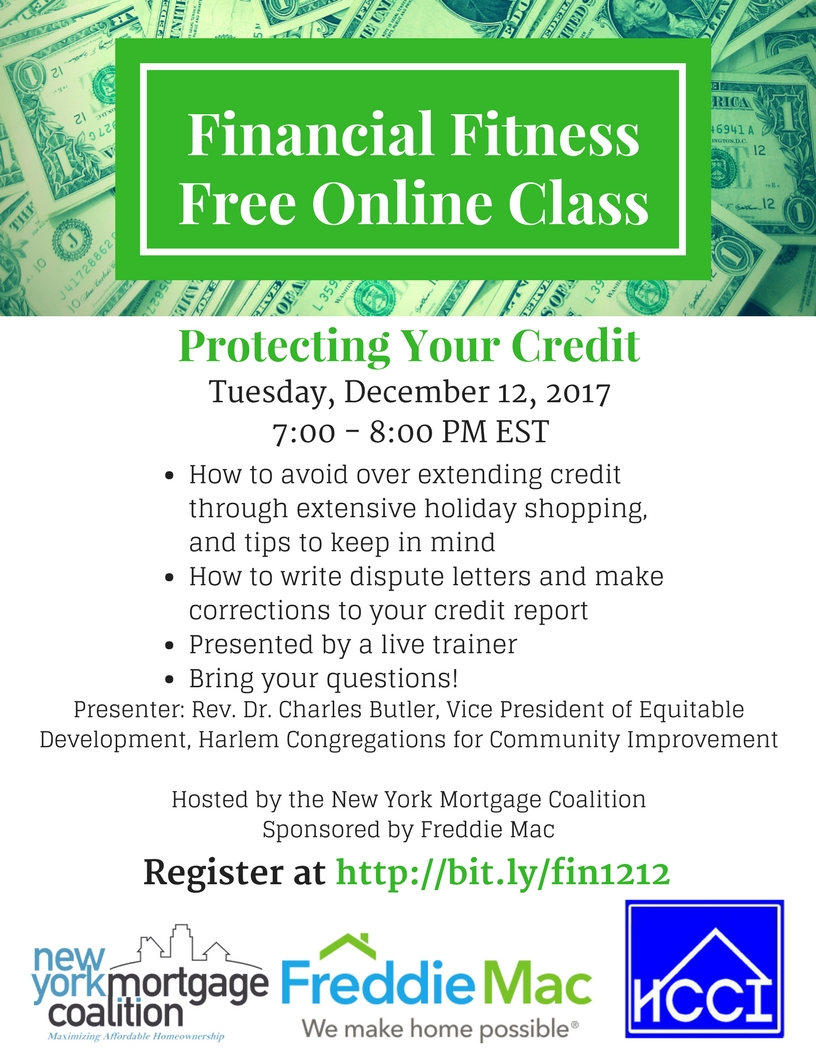 Financial Fitness Webinar
Protecting Your Credit
Tuesday, December 12, 2017
7:00 - 8:00 PM EST
Learn how to avoid overextending credit through extensive holiday shopping, tips to keep in mind, and how to write dispute letters and make corrections to your credit report.
Presenter: Rev. Dr. Charles Butler, Vice President of Equitable Development, Harlem Congregations for Community Improvement
Hosted by the New York Mortgage Coalition
Sponsored by Freddie Mac
Register at https://attendee.gotowebinar.com/register/7259987701840051458.