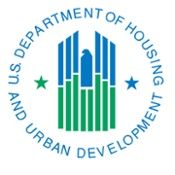 New York, March 10, 2014 – The U.S. Department of Housing and Urban Development (HUD) recently designated the New York Mortgage Coalition as a HUD Approved Housing Counseling Intermediary, a distinction that enables NYMC's network of community housing agencies to participate in collective grant opportunities while enhancing the level of support NYMC provides its agencies.
The designation, which recognizes NYMC's 20-plus years of advancing affordable homeownership, also positions the organization to grow its agency network both within and beyond the New York Metro area, providing even greater value to its existing partner agencies and lenders through peer-to-peer networking and knowledge-sharing across diverse geographies.
"The resources that the Coalition provides to help improve financial, operational and administrative performance have been a major advantage for our organization," said Deb Howard, Executive Director, Pratt Area Community Council, a community development corporation serving central Brooklyn. "We are excited about the Coalition's HUD designation, as more housing counseling services require access to HUD funding, and we are looking forward to the opportunities ahead."
As a HUD intermediary, NYMC has been approved to provide comprehensive housing counseling services, which includes: Financial Management/Budget Counseling; Mortgage Delinquency and Default Resolution Counseling; Pre-purchase Counseling; Predatory Lending Education Workshops; and Rental Housing Counseling, just to name a few. NYMC will oversee the provision of HUD funding to housing agencies that provide these services, while also coordinating training and technical assistance to help agencies maintain HUD compliance and ongoing quality control.
"This designation puts the Coalition in prime position to help its partner agencies broaden their reach," said Marie Pedraza, President of NYMC's Board of Directors and Vice President of Community Development for HSBC Bank USA, which is a member company of NYMC. "It will ultimately provide greater access to counseling services for the public with effective training and quality support services that meet national industry standards."
Since its inception, NYMC has provided homeownership counseling to more than 45,000 low- and moderate-income families, guiding 10,000 of them through the purchase of their first homes. The organization's rigorous pre-purchase counseling program has proven effective at minimizing foreclosure rates—less than two percent of loans originated through NYMC result in foreclosure.
"We are committed to helping low- and moderate-income families realize the dream of homeownership through programs that teach people greater financial literacy and responsibility," said Ken Inadomi, NYMC's Executive Director. "As a HUD intermediary, we will be able to work with our agency network to coordinate these programs more effectively as well as offer additional housing services to low- and moderate-income families."
About New York Mortgage Coalition
New York Mortgage Coalition is a non-profit collaboration of financial institutions and community housing agencies that provide needed services to low- to moderate-income New York area families, such as workshops and one-on-one counseling for first-time homebuyers, as well as foreclosure prevention counseling and neighborhood stabilization programs.