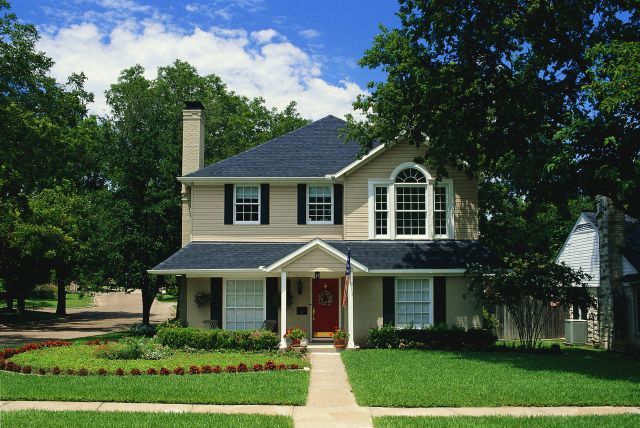 The new qualified mortgage rules were introduced in January 2014 by the Consumer Financial Protection Bureau (CFPB). These rules make sure that home loans are safer by providing regulations, with the goal of preventing foreclosure and preserving homeownership.
A Qualified Mortgage is a loan a borrower should be able to repay, according to CFPB standards. A lender must determine whether a borrower has the ability to repay the loan over the term of the mortgage. The borrower must be qualified to make the monthly payment at its initial rate and at the highest rate that could occur over the life of the loan. Borrowers' total monthly debt-to-income ratio must be 43% or less. This includes all their debt, not just the mortgage loan.
To determine ability to pay, lenders must consider borrowers' income, assets, employment status, monthly mortgage payment, monthly payments on any other loan, monthly payment for mortgage-related obligations, debt obligations, alimony or child support, debt-to-income ratio or residual income, and credit history.
Limitations are also put on lenders to prevent predatory loan features. Qualified mortgages have a loan term limit of 30 years and a points and fees limit of 3 percent. They cannot have interest-only periods, where borrowers pay only the interest without paying down the principal, or negative amortization, when the loan principal increases over time. Only small creditors in rural or underserved areas can give Qualified Mortgage loans with balloon payments, larger-than-usual payments at the end of the loan term, and in certain circumstances.
Loans where the debt-to-income ratio is higher than 43% can be Qualified Mortgages if they are bought by Fannie Mae or Freddie Mac, or insured by certain government agencies such as the Department of Agriculture, the Department of Housing and Urban Development.
What does this mean for lenders?
Lenders get certain legal protections even if the borrower fails to repay the loan. As long as the loan meets the Qualified Mortgage definition, the lender is considered in compliance with the "ability to repay" rule. However, borrowers may still challenge the lender in court if they believe the lender did not make sure they had the ability to repay the loan.
What does this mean for current homeowners?
Mortgage servicers are now required to send borrowers a monthly statement showing exactly how their payments were credited. Mistakes are required to be fixed promptly. If they have an adjustable-rate mortgage, the statement must say in advance when and to how much the rate will change.
Loan servicers will have to call or contact borrowers by the time they are 36 days late on their mortgage. They cannot initiate a foreclosure until a borrower is more than 120 days delinquent, giving homeowners time to request a loan modification. Servicers will have to give homeowners timely, accurate information about their foreclosure status when asked.
What does this mean for community development organizations?
Community housing development organizations that receive aid from HUD to provide affordable housing are exempt from the ability-to-repay rule. Nonprofit organizations that lend less than 200 times a year to low- and moderate-income consumers only are also exempt, as well as Department of the Treasury-certified community development financial institutions, housing finance agencies, and loans made through programs under the Emergency Economic Stabilization Act.
Housing counseling fees under the 203k lending program are excluded from the points and fees calculation as long as the creditor, originator, or an affiliate of either does not retain a portion of the fee.