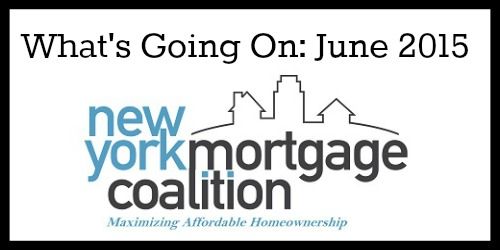 CHHAYA CDC
June 10, 5:00 PM – 7:00 PM
General Legal Clinic, held in partnership with the Legal Aid Society.
Make an appointment at 718-478-3848.
June 16, 6:00 PM – 8:00 PM
Renter's Rights and Benefits Workshop
To RSVP, contact Nahida: 718-478-3848, Ext. 18 .
HOUSING ACTION COUNCIL
The application deadline for 602 Route 22 in the North Salem hamlet of Croton Falls is June 15, 2015.
View the brochure in English or Spanish.
The second in a three-part workshop series for the First Home Club will be held on June 17, 6:30 PM -9:00 PM. Please call 914-332-4144 or email hac@affordablehomes.org to confirm attendance.
LONG ISLAND HOUSING PARTNERSHIP
June 22, 12:00 PM – 2:30 PM
LIHP's 27th Annual Meeting
RSVP by June 15 at http://lihp.org/invite.html
NORTHFIELD COMMUNITY LOCAL DEVELOPMENT CORPORATION
June 10, 6:00 PM
First Time Homebuyer Workshop
No registration required. Completion of workshop provides participants with certificate making them eligibile for a grant for up to 6% of the home's purchase price up to $15,000 from the City of New York. This grant can be used for down payment or closing costs. For more information visit: http://www.northfieldldc.org/533/
PRATT AREA COMMUNITY COUNCIL
Pratt Area Community Council is running two series of first time homebuyer workshops in June.
June 10, 11, 17, and 18, 6:30 PM – 8:30 PM. Register to 718-783-3549 x 310
June 16, 17, and 18, 8:00 AM – 11:00 AM. Register to 718-783-3549 x 314
The registration fee for both is $65 for PACC members and $75 for non-members
June 6, 10:00 AM – 1:00 PM
Tenant Help with PACC's Community Organizing Department
Schedule appointment at 718-522-2613 x032 or x025