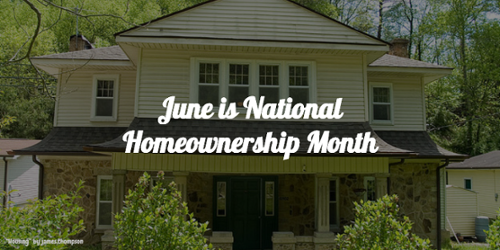 June was proclaimed National Homeownership Month in 2002 by President George W. Bush. The proclamation reads:
"Homeownership is an important part of the American Dream…. A home provides shelter and a safe place where families can prosper and children can thrive. For many Americans, their home is an important financial investment, and it can be a source of great personal pride and an important part of community stability.
Homeownership encourages personal responsibility and the values necessary for strong families. Where homeownership flourishes, neighborhoods are more stable, residents are more civic-minded, schools are better, and crime rates decline.
During National Homeownership Month, I encourage all Americans to learn more about financial management and to explore homeownership opportunities in their communities. By taking this important step, individuals and families help safeguard their financial futures and contribute to the strength of our Nation."
Today, housing counselors protect the value of homeownership opportunities across the country, as homeownership rates decrease nationally to 63.7%. Financial management counseling and homeownership opportunity information can be found through HUD-approved housing counseling agencies.
In this month and any month, anyone looking to achieve the American Dream and own their own home is encouraged to meet with a homeownership counselor one on one, attend a homebuyer workshop, attend a financial workshop, or take an online homebuyer course.