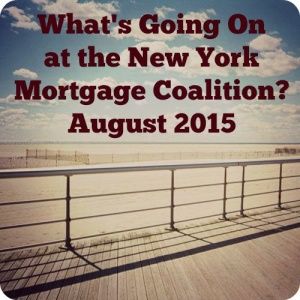 The biggest change this month at the New York Mortgage Coalition is our new website! We are still working out all the bugs, so if you spot an error let us know at info@nymc.org.
eHome America – Online Homebuyer Class
Register at http://ehomeamerica.org/nymc.
Class is available 24/7 and follow-up one-on-one sessions are available from our members all month.
Neighbors Helping Neighbors – First Time Homebuyer Seminar
Saturday, August 8 & Saturday, August 15, 9:30 AM – 1:30 PM.
621 Degraw St, Brooklyn, NY 11217
To RSVP, print the registration form and return to Neighbors Helping Neighbors with the $35 seminar fee.
Pratt Area Community Council – Personal Finance Course
Tuesdays & Wednesdays, August 11, 12, 18, 19, 6:30-8:30 PM
226 Lefferts Place, Brooklyn, NY 11216
To RSVP, email all contact information to Charrisse Smith at charrisse_smith@prattarea.org or call 718-783-3549 ext. 315. View flyer for more info.