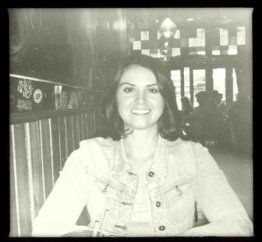 Ken Inadomi stepped down as Executive Director of the New York Mortgage Coalition on October 5, 2015. The new Interim Executive Director is Rebecca Senn, who was previously the Deputy Director.
Rebecca Senn joined the New York Mortgage Coalition in 2012. As Deputy Director Rebecca oversees NYMC's U.S. Department of Housing and Urban Development Housing Counseling Grant Program for a total of 11 sub-grantees. She is responsible for the overall grant management, reporting, data management, and training needs of the sub-grantees. In prior roles at NYMC, Ms. Senn worked as a Director on various pilot programs and grants including the National Foreclosure Mitigation Counseling grants and then as Program Manager working with fellow staff on the Neighborhood Stabilization Program administered in conjunction with New York City Housing and Preservation Department.
Ms. Senn has a professional background in grants management and community development having worked at the New York Council for the Humanities and the New Jersey Governor's Office under Governor Corzine on health and environmental policy.
Ms. Senn holds a dual degree BA with honors distinction from Centenary College in Political and Governmental Affairs and Sociology with a concentration in Human Services and a Master's in Urban Studies and Planning from Fordham University with a concentration in community development, qualitative research and ethnographic studies. Rebecca holds Professional Certifications administered through The NeighborWorks Center for Homeownership Education and Counseling (NCHEC) including but not limited to: Post Purchase Education Methods, Program Compliance and Reporting, Analytical Tools used in Community Development, HUD Compliance, Financial Grant Reporting and Advanced Client Management Using CounselorMax a Client Management System (CMS). CounselorMax® is the web application that works so well for homeownership counselors that it's earned its reputation as the industry's premier client management tool. CounselorMax improves workflow so that counselors can help make sustainable homeownership a reality for more clients than ever before.