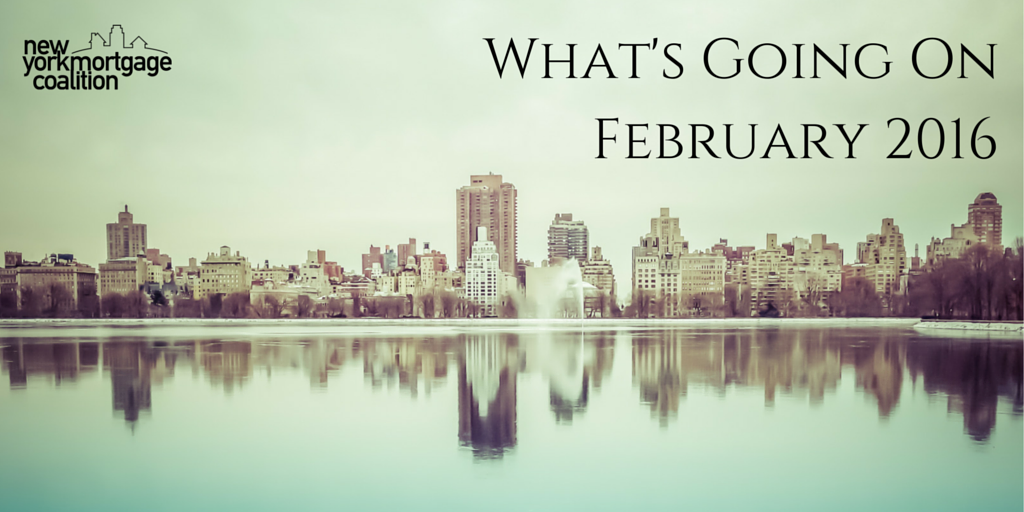 The holiday season may have been unusually tropical, but the weather outside is finally frightful… wouldn't it be nice to go home to your very own place and crank up the thermostat? Check out some of these events held by NYMC members and find out if homeownership is right for you. (Hint: It probably is.)
Asian Americans for Equality (AAFE)
AAFE will hold a first-time homebuyer orientation workshop every Wednesday from 3:00pm-5:00pm, at both their Manhattan and Queens office locations. Walk-ins are accepted, so no prior appointment is necessary! Stop by and learn about the home buying process. Contact Eddie Wong via email (eddie_wong@aafecdf.org) or phone (212-964-2288 ext. 2132) for more information.
Cypress Hills Local Development Corporation
The Cypress Hills Local Development Corporation will be holding free tenant counseling sessions every Tuesday from 2:00pm-5:00pm at 2966 Fulton Avenue (between Cleveland and Elton), Brooklyn, NY. The counseling sessions will provide Section 8 re-certification help, one-on-one eviction prevention support, discussions on tenant's rights with attorney Lee McRae, and more. For more information, contact the organization via email (webmaster@cypresshills.org) or phone (718-647-2800).
IMPACCT Brooklyn
IMPACCT Brooklyn will hold its monthly legal clinic on Wednesday February 3rd from 6:00pm-8:00pm, providing the opportunity to speak with a lawyer regarding upcoming or potential housing court cases. In addition, tenant help events will be held on the first and third Saturdays of the month: the 6th and 20th, respectively. Each tenant help event runs from 10:00am-1:00pm, and supplies general advice for renters. Anyone who can't make these scheduled events can still walk in at any time between 10:00am-3:00pm each Wednesday and Friday of the month for general tenant counseling. No appointment is necessary! All of these tenant help events will be held at 1124 Fulton Street, between Classon and Franklin Avenues.
An event will also be held at the Community Room at 226 Lefferts Place at the corner of Franklin Avenue in Bed Stuy, on Thursday February 18th. IMPACCT's monthly Tenant's Rights Workshop and Legal Clinic will provide renters another opportunity to meet with lawyers and receive free legal counsel. An appointment is necessary to meet one-on-one with a lawyer.
All IMPACCT events require a prior appointment, barring the exception of the Wednesday and Friday walk-in hours. For location, appointments, or further information, call 718-522-2613 x032.