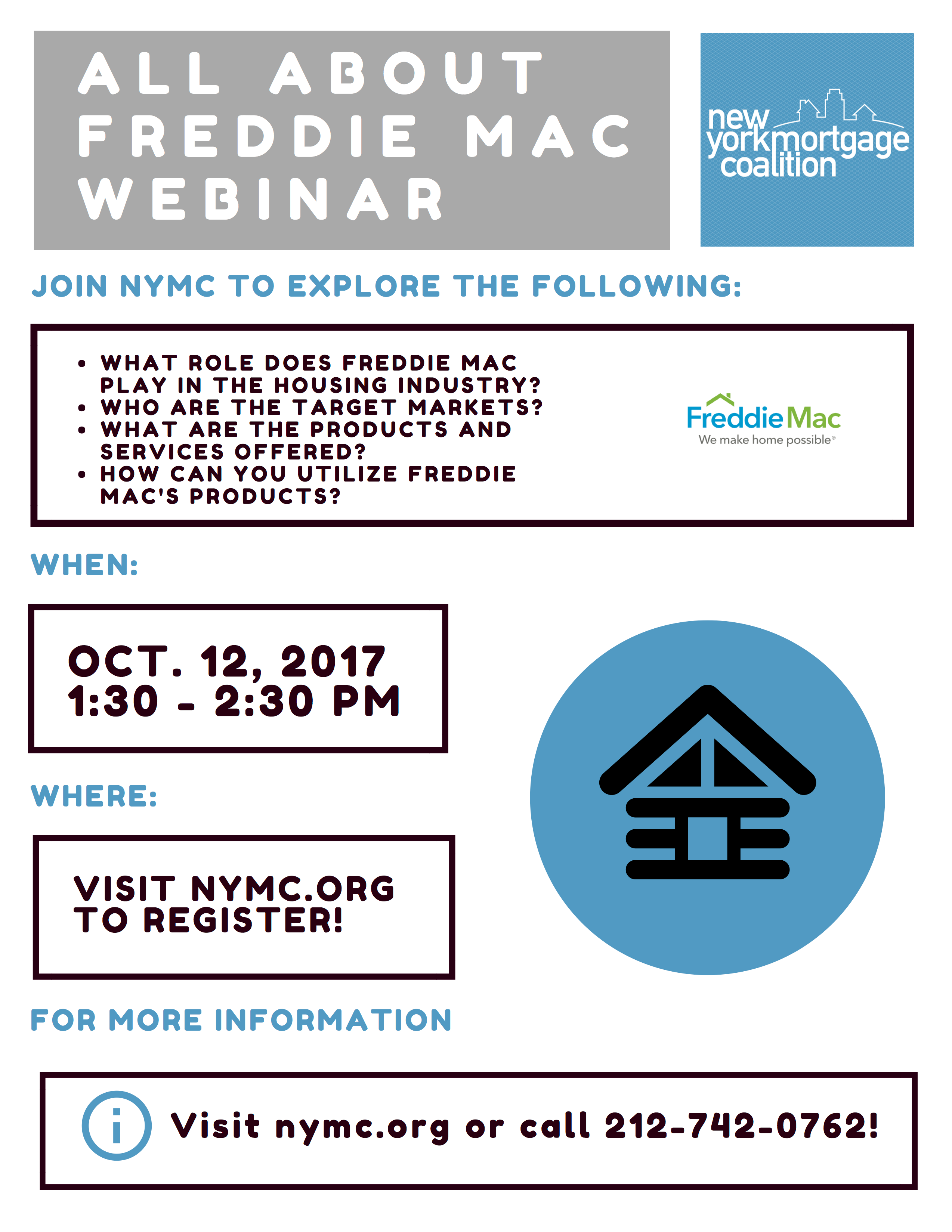 Join NYMC in a webinar on Thursday, October 12, 2017 at 1:30 - 2:30 PM EDT to explore the following:
What role does Freddie Mac play in the housing industry?
Who are the target markets?
What are the products and services offered?
How can you utilize Freddie Mac's products?
Register at https://register.gotowebinar.com/register/8289504420297897218.