Event Calendar
Chhaya Annual Housing Fair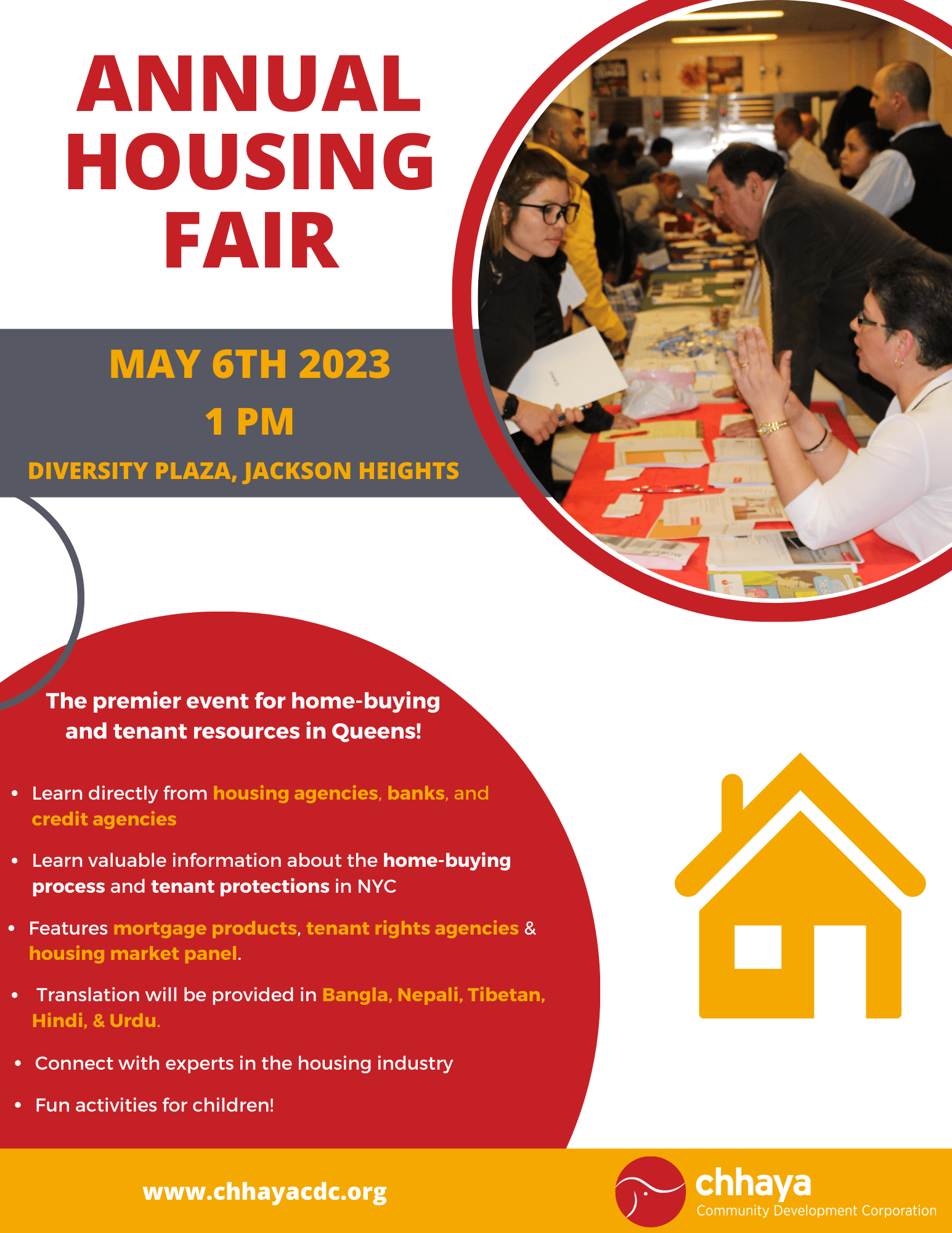 The premier event for home-buying and tenant resources in Queens!
- Learn directly from housing agencies, banks, and credit agencies.
-Learn valuable information about the home-buying process and tenant protections in NYC.
- Features mortgage products, tenant rights agencies & housing market panel.
- Translation will be provided in Bangla, Nepali, Tibetan, Hindi, and Urdu.
- Connect with experts in the housing industry.
- Fun activities for children!