A Love Affair with NYC and with NYMC: Interview with NYMC Executive Director Rebecca Senn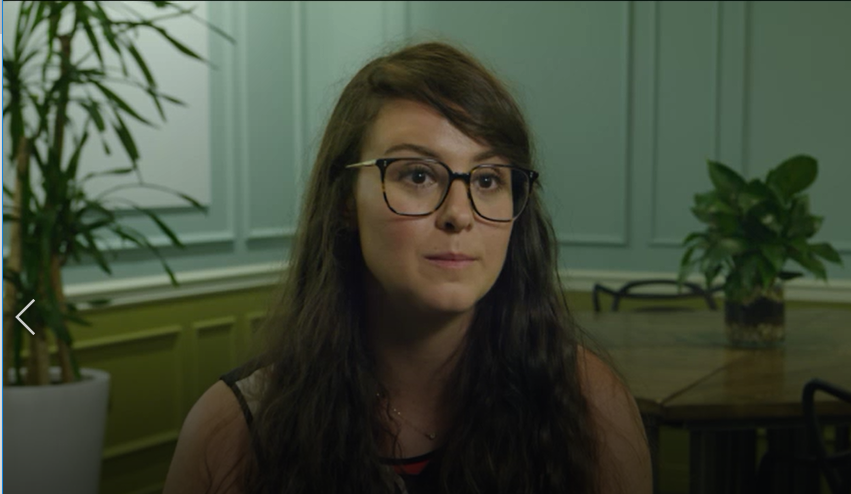 Those who move to New York often lament the fact that they miss the feeling of community. 
For Rebecca Senn, nothing could be further from the truth. She quickly felt an affinity with New York and with the New York Mortgage Coalition.
Carolyn Rebecca (she was named after two great-aunts, but her parents always called her by her middle name) was born in South Carolina but did not stay put long. 
"My dad started out working in the golf industry for Ben Hogan (which prompted moves to Texas and Ohio) and later for Dunlop Slazenger. As he moved up in the company he took a global position with Slazenger in England.  They make the tennis balls for Wimbledon---so I grew up with unlimited supplies of tennis balls, golf balls, tennis racquets, ping pong balls and cricket bats. To this day I love sports and maybe that is why!"
Ultimately she ended up in New Jersey, and took the subway into the city all the time.   
"Because we had moved so much, I had never really felt that sense of community anywhere I had lived, but I totally felt it in New York.  I truly felt like I belonged here."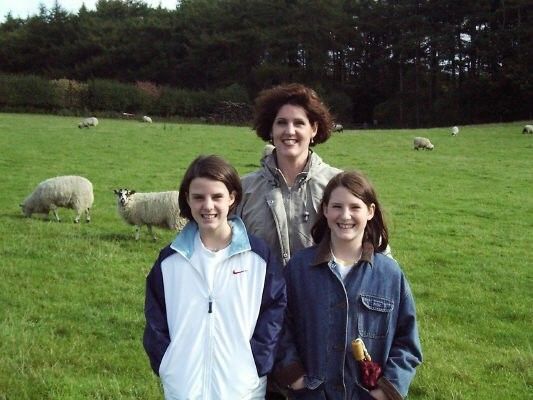 Rebecca, who came out of the closet at age 17, immediately felt accepted by New York and by the LGBT community.
"New York truly brought me out of my shell. The city has given me so much and I want to give back."
She studied urban planning and urban studies at Fordham and wrote her thesis on the gentrification of cities, so she was passionate about housing when she walked into the New York Mortgage Coalition seven years ago to begin an internship.
"I immediately felt an affinity with the group.  I loved the mission.  It totally aligned with my values."
She settled into her role with former New York Mortgage Coalition Executive Director Ken Inadomi serving as her mentor.
"I never waited for work to come to me--I always asked to take on additional responsibility. When we became a HUD intermediary they were looking for someone to lead that effort.   I told Ken that I wanted to do it as I liked the compliance work.  I was also part time—and decided I would love to be full time.  He knew my work ethic and saw something in me that I didn't even see." 
In her role as Director of Housing and Compliance, she worked closely with all the housing directors from the nonprofits, the NYMC's most important relationships.  "As HUD relationship program manager they were used to me as a partner and team member. I worked alongside them for four years—managing their grants and training and we really worked well as a team."
Rebecca was surprised when Ken announced he was leaving as head of NYMC and would be recommending her to replace him.
"I was kind of stunned.  At first, I didn't know if I was qualified. I felt very comfortable carrying out Ken's vision but now I would have to lead with my own."
Rebecca took on the Executive Director role at the end of 2015 and immersed herself in learning the organization from top to bottom.  Although she once worried about being a visionary leader, that vision is her favorite part of the role today.
"I like taking bold large steps that a small nonprofit might not take and doing the unexpected, looking at things through a different lens."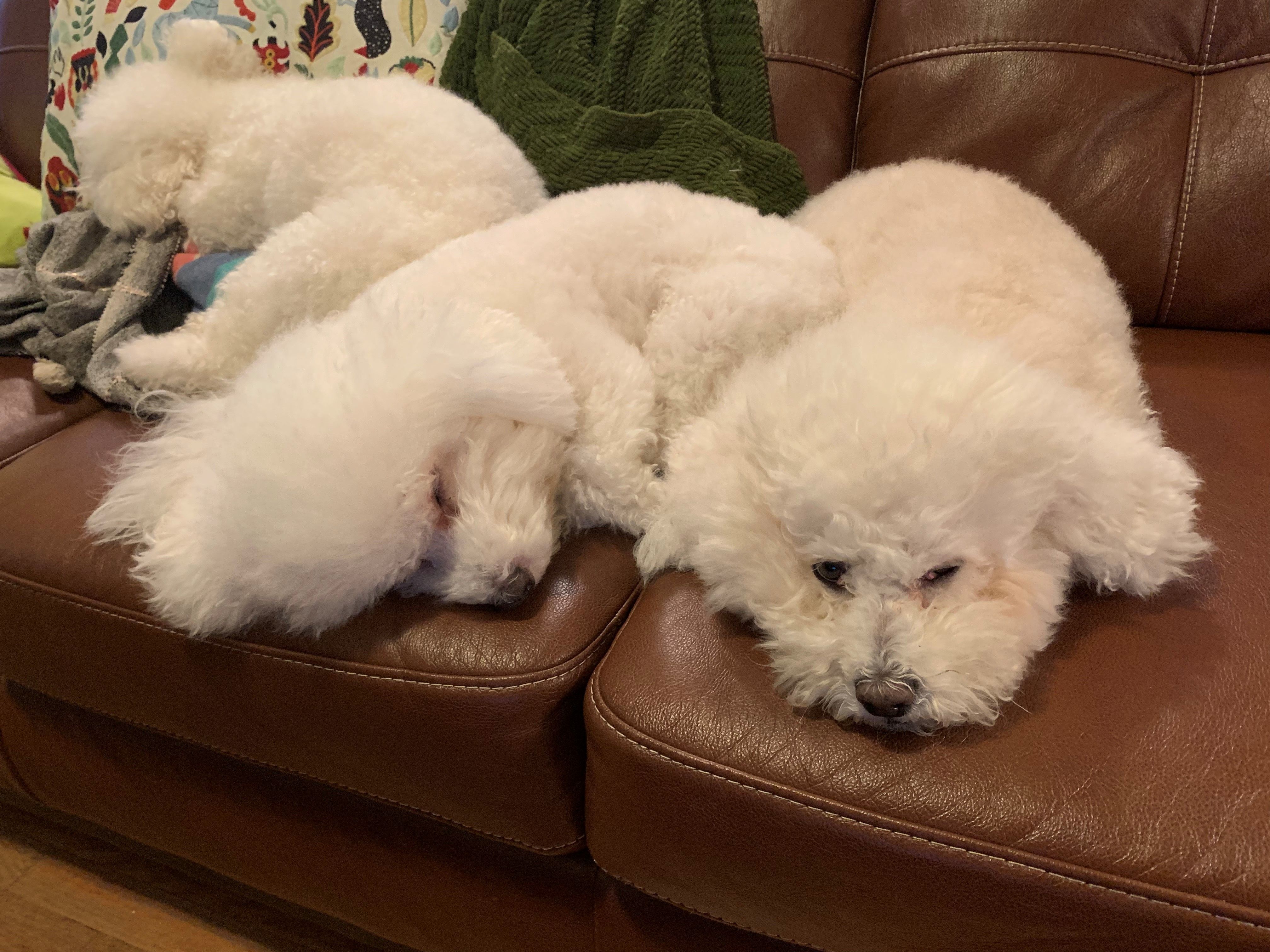 Rebecca believes that her age gives her an advantage in providing some insight into the needs of millennials—a critical audience for any organization—as she is experiencing the same issues.
"The student loan issue is very important to me as I have student loans, and am a renter in Brooklyn.  So in that respect, I am in the same boat as many of our clients where student loans are impacting their ability to become homeowners."
Knowing the habits of millennials has also helped inspire her to explore new ways of reaching prospective clients including podcasts and social media.  She has just recruited an intern from Fordham to work of NYMC's new podcast with her—truly coming full circle from 2012 when she arrived in a similar role. 
Rebecca would like NYMC to be known for its fresh thinking. 
"I think our new relationship with Airbnb is a good example of who we are.  We are both located in We Work space and we have gotten to know each other, as we need to understand the share economy more.  We have no interest in making people or groups the enemy.  We are all about finding common ground and bringing people to the table and developing trust.  Twenty-five years ago the Mortgage Coalition did that with lenders and non-profits and now we are doing that again with new partners."
Interacting with these partners is Rebecca's favorite part of the job, finding her conversations with funders, housing directors and housing counseling agencies "completely energizing and invigorating."
She is currently enrolled in Neighborworks America's "Achieving Excellence" program through which non-profit executives learn how to make their organizations even more performance-driven and outcome-focused.  Offered in collaboration with Harvard University's Kennedy School of Government, approximately 50 seasoned CEO's take part in the intensive performance program.
"It is fascinating!  I have learned so much there and cannot wait to put what I have learned into practice."
In her limited spare time, Rebecca loves weight lifting, and recently did an axe throwing league and made the playoffs.  She is also a huge comic book collector.  Her partner, Gina, works for HBO and they have three bichon frises named Doug, Oscar and Bojangles. 
But for now, the Mortgage Coalition entering its second quarter century of service keeps her very busy. 
"Our ongoing goal is to be the go-to agency for affordable homeownership and a one-stop resource."
And in keeping with their mission, NYMC continues to build bridges and deepen relationships.
"We continue to support initiatives that ultimately remove barriers to homeownership. I know we have the word "mortgage" in our name, but our mission and impact extends far beyond that.  The New York Mortgage Coalition really is #morethanmortgages."