Frequently Asked Questions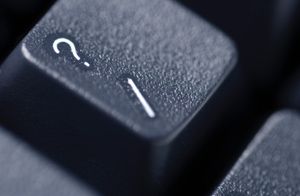 Q:  How long does the pre-purchase counseling process take?
A:  It depends. NYMC Homebuyer Education Training takes place over 5 weeks with one two-hour workshop per week. Our partner agencies offer similar training key aspects of buying a home including money management, understanding credit, choosing a home, types of mortgage loans and the available affordable housing programs. Following these workshops, we then offer private one-on-one counseling to address the specific financial profile of each client. The period between first workshop to loan closing can take anywhere between one month to several years—depending on individual circumstances.
Q:  What does NYMC's service cost?
A:  There is no cost for the NYMC Homeownership Webinar training program. Participants who move on to housing agency counseling or in-person training with one of our partner agencies may incur a small fee for those services depending on the amount of counseling required. 
Q:  How do I qualify for closing cost assistance or down payment subsidies?
A:  These programs are based on household income and some available assistance may depend on where you plan to buy.  In most cases, your income cannot exceed 80% of area median income (AMI), as determined by HUD and based on household income. Your HUD-certified NYMC counselor is extremely knowledgeable about all of the programs available at any given time and will help you maximize the amount of assistance you receive.
Q: Does NYMC offer online classes? 
A: We partner with eHome America to offer online classes. These cost $99.
Q:  How many people have you helped?
A:  Since NYMC's founding in 1993 we have provided homeownership counseling to over 60,000 low to moderate income individuals and families in the Greater New York area and have guided over 10,000 clients through their first home purchase.