Sign up for our next 5-part NYMC Homebuyer Education Webinar!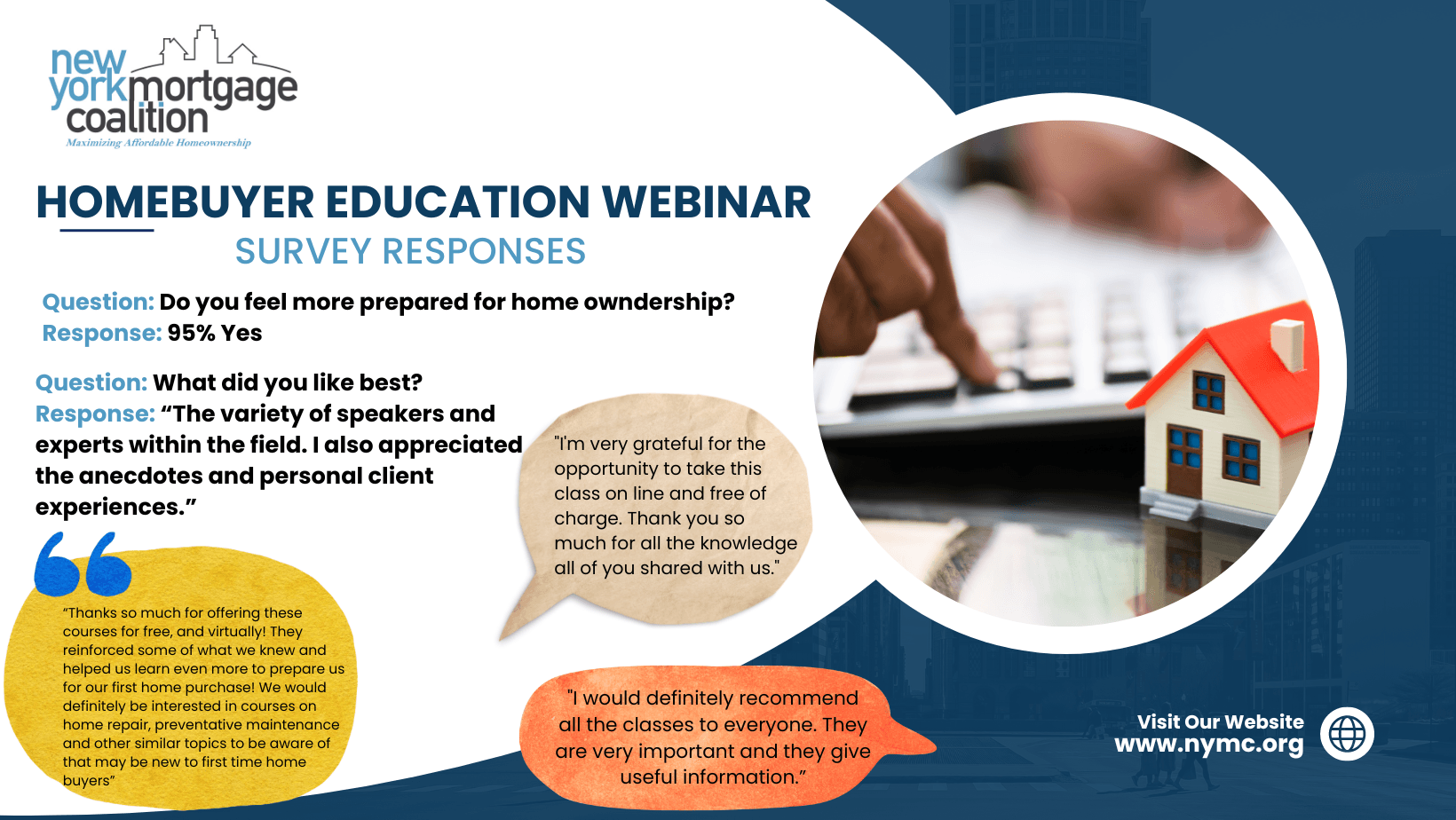 The New York Mortgage Coalition will host a series of Homebuyer Education Webinars throughout 2023. The webinars are a five-part class that will meet virtually on Wednesday nights, from 7pm to 8:30pm. Join us to find out how close you are to being able to purchase a home, and learn how to manage your money, understand credit, shop for a home and understand different mortgage products.  
Check back here or join our mailing list to find out the TBA dates for our next Homebuyer Education Webinar Series: 
Date TBA                       Are You Ready to Buy?                  
Date TBA                      Managing Your Money               
Date TBA                        Understanding Credit                  
Date TBA                          Shopping for a Home                   
Date TBA                         Getting a Mortgage Loan
Register for free here: 
https://attendee.gotowebinar.com/register/641543473291482453