About New York Mortgage Coaltion
Kathleen Rizzo Young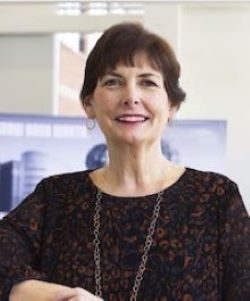 Kathleen Rizzo Young has over 30 years of experience in the public relations/community relations field, primarily in financial services. She has been working with the New York Mortgage Coalition since 2018.
In addition to her work for the Mortgage Coalition, she also works part-time as Manager of Public & Community Relations at Evans Bank, overseeing the bank's PR, community partnerships and philanthropy.
Rizzo Young spent 18 years at HSBC, first heading Group Public Relations and later Community Development in the US. She also served as President of the HSBC in The Community Foundation. Prior to that, she spent three years in Corporate Communications at M&T Bank after beginning her career in the non-profit world holding PR and development leadership roles at the American Red Cross.
An active community volunteer, she has served on a number of Boards including the United Way of Buffalo and Erie County, WNED|WBFO, Buffalo Urban League, Community Music School, Second Generation Theatre and the Brothers of Mercy Foundation.
Her work has been published in national and local publications. A public relations consultant, she also has media/broadcast experience and is an accomplished public speaker