Frequently Asked Questions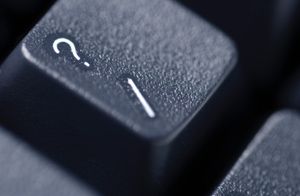 Q: How long does the pre- purchase counseling process take?
A: Our groups typically provide 8-hour workshops (which can be split into 1, 2, 3, or 4 sessions) of homeownership education covering the many key aspects of buying a home. Following these workshops, we offer private one-on-one counseling to address the specific financial profile of each client. The period between the first workshop to loan closing could take anywhere between one month to over a year—depending on individual circumstances.
Q: What does NYMC's service cost?
A: Some of our eight community groups may charge small fees to obtain your credit report (e.g. $20) or to enroll in the introductory classes (e.g. $50). However, our groups provide one-on-one homeownership counseling free of charge. Clients who receive a mortgage through our program pay $150 at loan closing, but with the affordable mortgages that we offer, the savings gained more than offset this fee.
Q: Does NYMC offer online classes?
A: We partner with eHome America to offer online classes. These cost $99.
Q: How do I qualify for closing cost assistance or down payment subsidies?
A: Your NYMC counselor will help you maximize the amount of assistance you receive. In most cases your income cannot exceed 80% of Area Median Income (AMI), as determined by HUD and based on household income. 80% of AMI for a family of four is currently $69,050 for the New York Metro Area, $79,650 for Long Island, and $71,600 for Westchester County.
Q: How many people have you helped?
A: Since NYMC's founding in 1993 we have provided homeown- ership counseling to over 55,000 low- to moderate-income individuals and families in the greater New York area and have guided nearly 11,000 clients through their first home purchase.