Event Calendar
Part 4 of 5 - Webinar Series - Shopping for a Home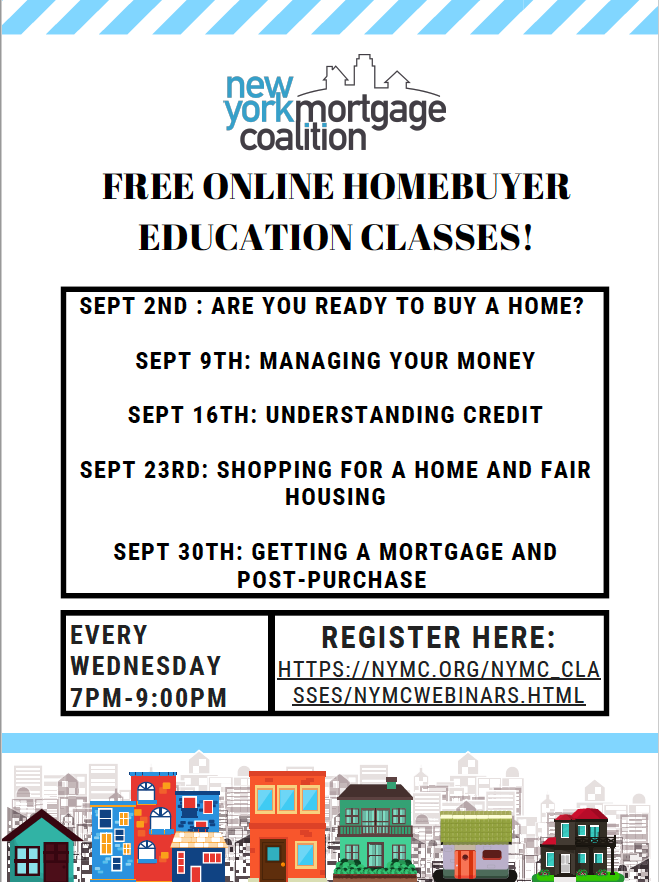 Free Online Classes on Homeownership, Credit, Money Management, and more!
5 Part Series starts Wednesday, September 2.
Learn about:
Are you Ready to buy?
An Overview of the Homeownership
Process
Managing Your Money
Understanding Credit
Understanding the Mortgage Process
Shopping for a Home
Fair Housing and Post Purchase
-Presented by a live trainer!
-Bring your questions!
Hosted by the New York Mortgage Coalition
Register at:
https://nymc.org/nymc_classes/nymcwebinars.html