Event Calendar
NHN - Intro to Homebuying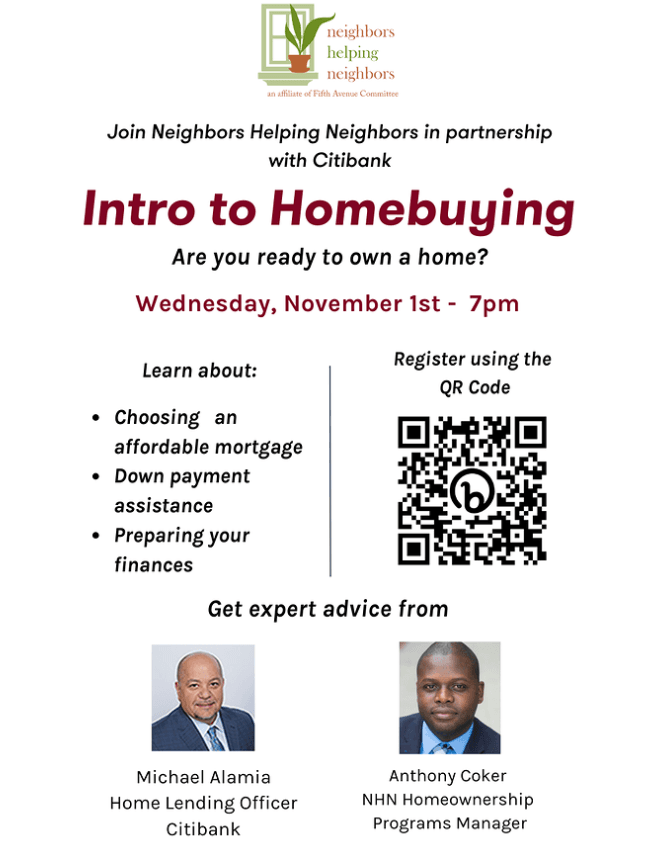 If you want to take the first step towards owning your first home, join our Homeownership Programs manager alongside Citibank's Home Lending Officer on Wednesday, November 1st, for an Intro to Homebuying workshop.
Are you ready to own a home?
Learn about: choosing an affordable mortgage, down payment assistance, preparing your finances.