IMPACCT Brooklyn's Financial Capability Program: Daune Harrison-Iqbal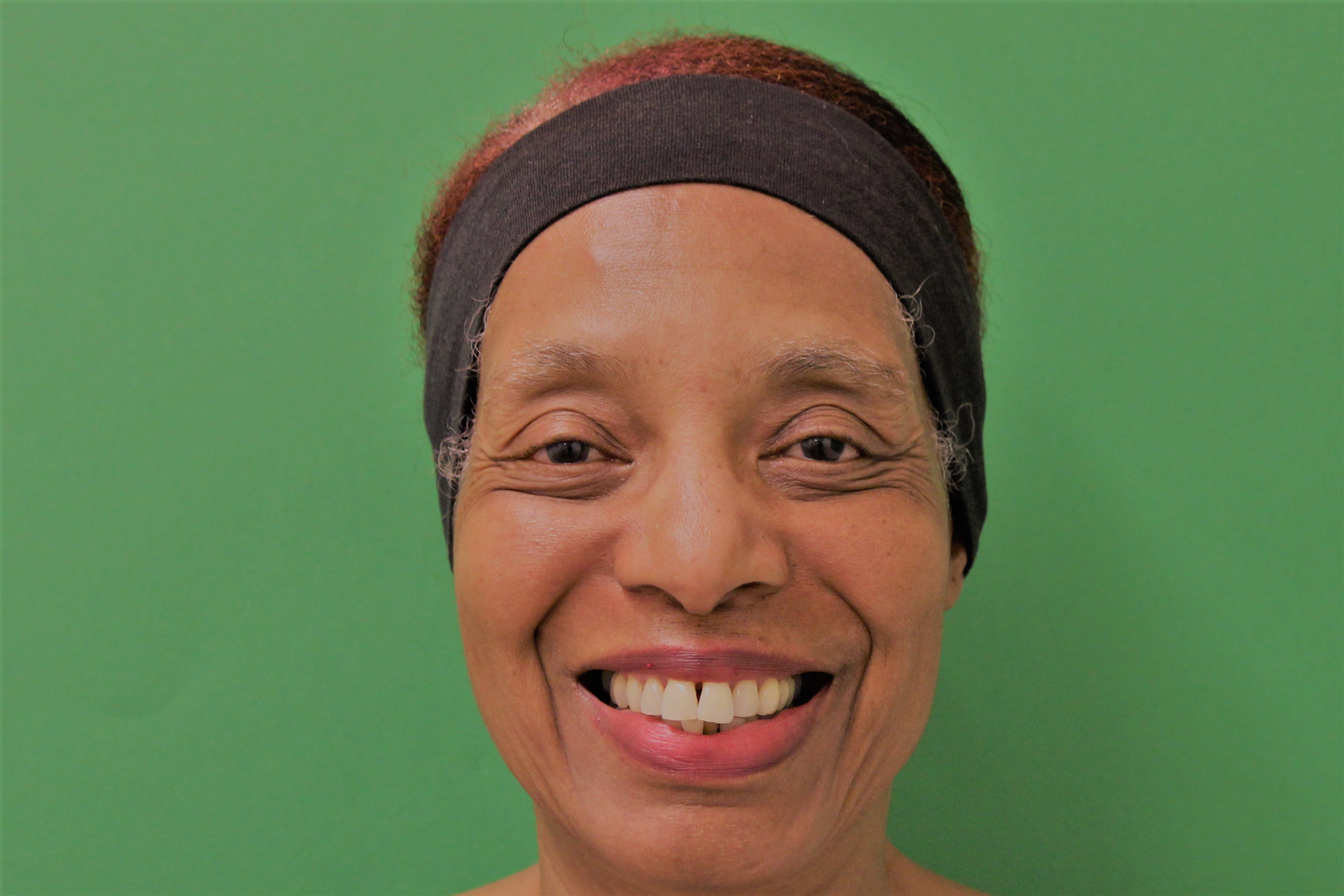 No two days are alike for Daune Harrison-Iqbal, who works in financial capability outreach and education for different and underserved populations for IMPACCT Brooklyn.
Daune began her career in the medical field, but when the hospital she was working at declared bankruptcy, she instead got her real estate license.  After realizing that being a real estate agent wasn't for her, she started working in nonprofits in 1998 doing pre-purchase counseling for homebuyers. With her license and real estate knowledge, it was the perfect fit. 

Five years ago, she joined IMPACCT Brooklyn, a nonprofit committed to affordable housing, tenant rights, small business, and homeownership.  When a colleague who had been handling the financial education program left, Daune asked if she could handle those duties. For the last two years she has been focused on financial education and hasn't looked back since.

"I love talking about money, budgeting, and finances," she explains. 

Daune firmly believes that learning how to manage her finances was life-changing and she now uses her own experience to help others. When she took the job, she began to heed her own advice and pay closer attention to her finances.

In four years, she has gone from having no savings to having three different savings accounts –in addition to her retirement account.  Her credit score has improved dramatically--from 480 to 750.

"It has changed many life tremendously," she explains. "I tell people you have to focus and put in the energy.  Don't think it's going to happen overnight. But once you start seeing your money growing, it does something to you. It is addictive. It makes you think about how you spend your money."

No matter what group Daune is speaking to---college students, those making the transition from public assistance to the workforce or first offenders trying to re-enter society—she emphasizes the importance of financial independence. 

She has discovered another benefit of savings—the ability to travel the world. Understanding that sometimes the trip of a lifetime means you are still paying for it years later, Daune was careful to save the funds ahead of time so that she did not have any debt as a result of the trips.

"I budgeted a trip to Alaska and a trip to England the year before.  I did my research and found out how much it cost and saved for a year. I waited until I had the funds and thoroughly enjoyed myself."

Having savings also comes in handy for emergencies.

"Not long ago, the IRS notified me that I owed some money.  Years ago, that would have been a disaster but now I had emergency money."

Daune has seen first-hand that anyone can be a heartbeat away from financial disaster.

"I have come across many working people who are living in shelters. They cannot afford housing for any number of reasons--they may have had health issues, or gone through a divorce or the death of a loved one.  No matter what their circumstance, they have one thing in common--they never thought they would be there."

Daune reinforces to them that their circumstances are temporary:  "This is just a moment in time.  You just need to take that first step."

Recently, Daune began working with a sorority at a local college.  The young women—mostly seniors-- wanted to learn to better manage their finances.  They discussed credit, how to get it, maintain it. Budgeting, and most of all, the importance of savings.  They also had lots of questions for Daune about how to manage their student loans—both government programs and private loans--and managing credit card debt.

"When I spoke to the students at the Parsons School for Design, they told me they wished I had talked to them four years earlier. So now I am going to talk to students when they arrive as freshman to start them on the right track."

Perhaps the most challenging group that Daune works with are formerly incarcerated youth.

"Their past experience has hardened them.  They don't want to be judged forever by their past mistakes but they are overwhelmed by the thought of starting over."

Since they often have poor credit or no credit at all, Daune shows them how to access their credit report so they have an accurate picture of their financial status.

"They need their own money, so they need employment training or entry into the workforce. Often, they are under 25 years old and have a lot of years ahead of them."

No matter who she is addressing, Daune tries to emphasize the positive and inspire her audience.

"Starting today, you have the chance for a fresh start and you can work your way toward being independent."

It is clear that Daune gets tremendous satisfaction from her work. 

"It is gratifying to do work I am passionate about.  I love planting the seeds to help change someone's life like mine was changed."
Learn more about IMPACCT Brooklyn's financial literacy program here.